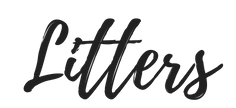 UPDATE:
We are no longer accepting applications.
---
Audrey has been bred to Clue. This litter is due on August 4.

*Pregnancy has NOT been confirmed*

**This litter is OVER SOLD!**

This litter will be raised in Eustis, FL by Courtney.
---
We have no more planned litters for 2020. Check back in 2021 for future litter plans!